Loyola faculty remove children from daycare after increase in tuition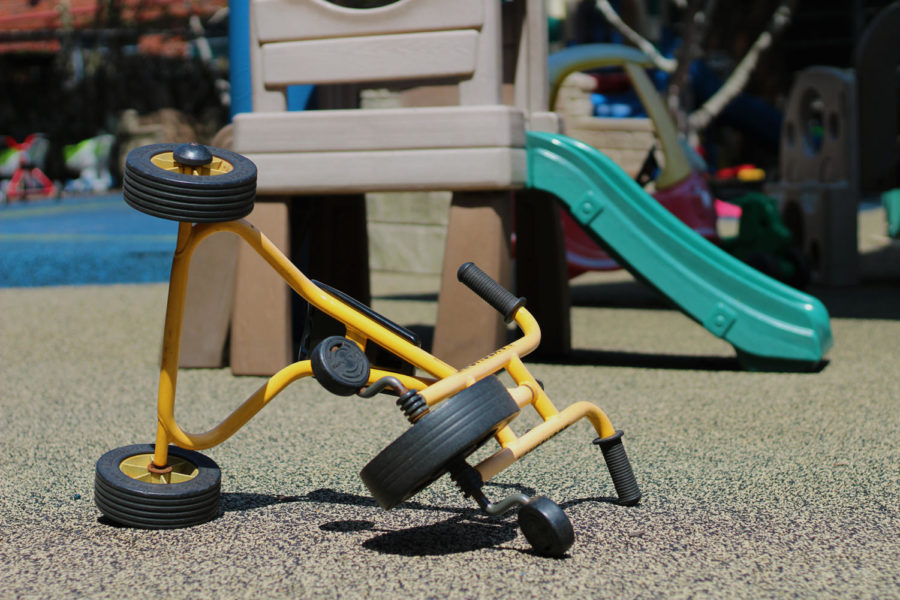 Multiple faculty, staff and community members have pulled their children out of the Whelan's Children Center after an increase in tuition effective Aug. 1, 2018.
Whelan Children's Center is a year-round childcare program for the children of faculty, staff, students and alumni of Loyola. The daycare is geared toward children of an age range of four months to five years old and is located in Mercy Hall 101.
The Whelan Center sent out letters to parents on April 11 about implementing a new fee structure that will increase the monthly tuition for each room.
According to the letter, the infant (four months up until the child's first birthday) cost will increase from $945 to $1,065 a month. The toddlers (children from one to three years old) cost will increase from $885 monthly to $1000. The three-year olds and above cost will increase from $830 to $940. This is a tuition increase of approximately 11 percent for each age group.
Robyn Oubre, director of the Whelan's Children Center, said that she understands the challenges that raising tuition rates poses on families, but the costs of sustaining a high quality center has increased substantially over the past several years and continues to increase yearly.
"There are many fiscal challenges that the Whelan Children's Center faces. Rising costs of supplies and food is a primary factor," said Oubre. "We have instituted a large number of cost saving initiatives that have allowed us to save money without compromising the quality of care we provide."
Dr. Jaita Talukdar, associate professor and co-chair of the Women's Studies program, is a Loyola professor who is frustrated with the recent increase in cost.
"While I understand that the recent increase in cost is a result of the financial situation we have found ourselves in, it still comes across as one more sacrifice added to the list of sacrifices and adjustments that faculty and staff have to make." said Talukdar.
Elizabeth Rainey, director of retention and student success, has a two-year old and a four-year old enrolled in the Whelan Children's Center and has been extremely satisfied with the childcare services of the center. However, according to Rainey, this most recent price increase seems a little dramatic, but also understandable considering how high quality the center is.
"To me, it's just getting away from their mission. The daycare is intended for children of students, faculty and staff, and then alumni and community members. And I feel sad because I do know people who are pulling their children out." said Rainey. "Quite honestly, the only reason I can keep my children in there is because I have a partner who makes more money than I do."
Amy Boyle, director of residential life, is another Loyola community member who is pulling both of her children from the center after the tuition increase.
"I don't want to leave, but we had to make a difficult decision in light of our family's financial wellbeing," said Boyle.
Justin Nystrom, associate professor and director of the Center for the Study of New Orleans, believes that Oubre has done an excellent job in providing the mandated teacher qualifications, staff to student ratios and food standards to retain the Whelan Center's four-star rating, but delivering this excellent care is expensive.
The broader issue for these faculty, staff and community members lies in New Orleans being a more unaffordable city, according to Nystrom, especially when academic pay for both staff and faculty is comparatively low when compared to other education levels of personnel in the private sector.
"Imagine, for instance, making $60,000 a year, but after all of your deductions for benefits, your take home pay can be less than $35,000. If your mortgage or rent is $1,500, you have $17,000 left for the rest of your bills. If daycare is $1,000 a month, you had better be able to do everything else in your life for $5,000 or go into debt to do so." said Nystrom.
New Orleans was ranked 17th among cities with the most expensive rent and the New Orleans-Metairie area as the most expensive area to rent a home in all of Louisiana, according to an article on Nola.com.
"But what about that single mom? What if you have two or maybe three kids? You quickly realize how untenable it all is. New Orleans is a place where you can make okay money and still feel poor. As a city, we will not truly prosper until that changes," said Nystrom.
About the Writer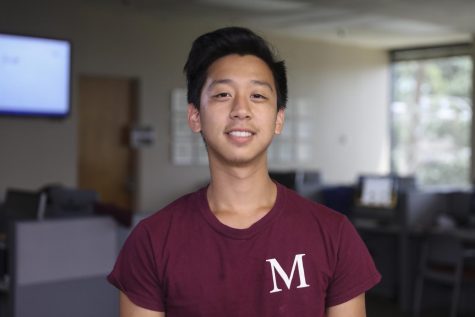 JC Canicosa, Op-Ed Editor
JC Canicosa is the Op-Ed Editor for the Maroon and a senior at Loyola. He has also served as the Sports Editor, Breaking News reporter, Foreign Correspondent...