Volleyball hits the road again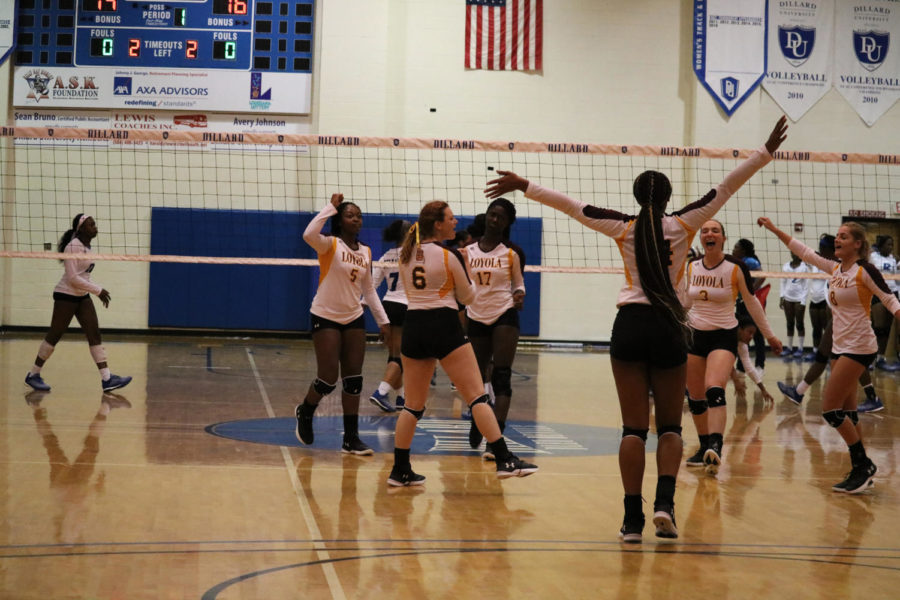 Rosha'E Gibson
September 3, 2018
The Loyola volleyball season is officially underway. The team finished 3-1 this past weekend in the Dillard Invitational. The team's first home matchup will not be until Sept. 21 versus Bethel University, which means the team will play for almost another month on the road.
Despite this, Anne Catherine Brunini, English senior and defensive specialist, cited the positives that can come with the road trips.
"We bond so much on the road, during bus trips and meals that it helps us to connect even more on the court," Brunini said. "Waiting a month for our first home game creates an intense build-up of enthusiasm and desire-to-win when we do get to come home and play for our fans."
Head coach Jesse Zabal also felt that the delay can help create more anticipation for the first game.
"I don't think that really affects the girls that much," Zabal said. "I actually think it makes it more exciting because it kind of builds up just waiting for that home game to get here. Also, I think it gives us the opportunity to get students, faculty, and staff excited about coming to that game and gives time to plan so they can be sure to be there."
Zabal said she does not anticipate lengthy road games will have any major effect on the team.
"It's the nature of the sport," Zabal said. "Most teams are traveling for touraments the first two to three weekends of the season."
Zabal indicated that Loyola hopes to have a tournament of their own eventually.
"We hope that we can get to that point someday but part of it is logistics to be able to host a tournament," Zabal said. "We are happy that there are schools like Dillard that are right down the street that we're able to travel to that are not far."
Brunini cited the results from the Dillard Classic as getting her optimistic for the season.
"This past weekend has made me so excited for our season and what we can accomplish," Brunini said. "Despite being on the road for an extended period, everyone is really eager to play."
Zabal said she forsees a positive result coming from the road trips and hopes the team carries the momentum of excitement in the first home game further into the season.
"I really feel like it's all positive," Zabal said. "They get really tired from traveling so the peace that comes with, 'we don't have to get on a bus this weekend, we get to be here, we get to come from our dorm into our gym and where we're playing that day.' To be able to have the home fans and students, faculty staff be here to support us, I think that also gets them excited."
About the Photographer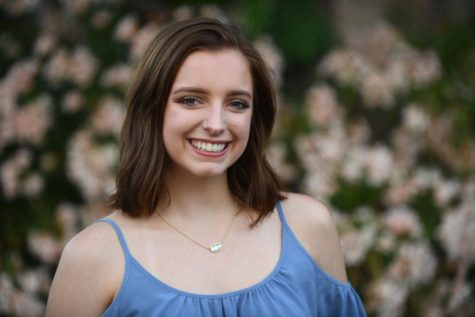 Sidney Ovrom, Staff Photographer
Sidney is a sophomore and this is her first year working at The Maroon. She is majoring in digital filmmaking with a minor in business marketing. She hopes...