Volleyball season comes to close with loss to Faulkner
The Loyola volleyball team's fell to Faulkner University in the Southern States Athletic Conference Volleyball Championships in the quarterfinals, bringing their season to a close Friday, Nov. 9.
The Wolf Pack fell in three straight sets to Faulkner. Jesse Zabal, volleyball head coach, said it was a touch way to end the season according to Loyola New Orleans Athletics.
"We had the rest, we had the confidence, but Faulkner just played better than us," Zabal said according to the athletics department. "Our girls put up an incredible fight along the way and we're very proud that they never gave up."
Loyola had previously advanced out of pool play for the second consecutive year after losing in three sets to Bethel University before defeating William Carey University in four sets.
The Wolf Pack also received a number of conference awards at the banquet with mass communication junior Tylar Beckham being named to First-Team All-Conference and education senior Maddie Huekels being named Second-Team All-Conference.
Five members of the Wolf Pack were named to the All-Academic. Beckham and Huekels made it alongside psychology pre-med sophomore Helene Masone, psychology junior Malea Howie and biology senior Maryka Zee.
Zee was also named to the Musco Lightning Champions of Character team.
The team finished the season with a record of 17 wins and 21 losses.
About the Writer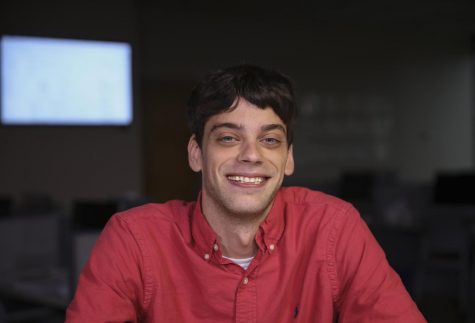 Andrew Lang, Design Chief
Andrew Lang is a mass communication senior and is serving as design chief. He's previously worked as a copy editor, sports editor, staff writer and staff...