Substance abuse on the rise, linked to mental health
Hang on for a minute...we're trying to find some more stories you might like.
A common misconception is that hard drugs such as heroin and cocaine are the most dangerous substances of all, as they kill thousands of people each year in the United States alone. However, other drugs, including prescription drugs, account for a much greater number of deaths than heroin and cocaine, and that number is growing at a dangerous rate.
It hit home for one Loyola senior who grew up in Puerto Rico with a friend, bonding every weekend over their shared obsession with the newest sneakers. Then, the friend began experimenting with drugs at a young age to help him cope with family issues.
"He started smoking pot in seventh grade. It developed into pills, cocaine, acid, ecstasy…everything you can imagine but heroin," the Loyola senior said, who chose to remain anonymous in order to protect the identity of his friend.
According to the source, his friend's drug use escalated throughout high school and continued as they both enrolled as freshmen at Loyola. The friend eventually found help. He was on his way to recovery and had been visiting a therapist every other week. However, after staying sober for six months, rumors spread that he had relapsed and used heroin.
"Everyone knew he was a drug addict, but he was still functional, so no one really cared," the student said. "He was super talented and to see him throw all that away was rough."
He was sent to a rehabilitation center to get back on the road to recovery, and now resides at a midway house in Atlanta.
"I talk to him sometimes, and he said he's doing better," the senior source explained. "He's just eager to get out and do his thing. He wants to go back to school, probably somewhere in New York, and work in arts and photography."
Ruben Baler, a scientist at the National Institute on Drug Abuse in Bethesda, Maryland, uses his background in molecular science and neuroscience to do research on issues of public health, including how drug use can escalate into addiction.
According to Baler, using drugs changes the balance of neurotransmitters in a person's brain, which leads to changes in that person's behavior. He said addiction develops because of these chemical adjustments; most human brains become accustomed to the stimulation they experience while under the influence of drugs. Baler described the influence of drugs on the brain as a "maladaptive learning process."
"There are good types of learning and bad types," Baler said. "Think about the way you learn to ride a bike; it's difficult to unlearn it. It's the same with drug addiction."
Baler suggested drug addiction cannot be attributed completely to neurological patterns. He said the majority of people who suffer from a drug addiction also suffer from underlying mental health conditions, including inherited mental diseases or overwhelming stress from a recent event, such as a divorce.
"We cannot talk about addiction in isolation. We have to look at the bigger picture," Baler said.
According to the Centers for Disease Control and Prevention, there were over 47,000 lethal drug overdoses in 2014, making it the leading cause of death in the United States. The organization also reported that in 2014, more than 10,500 people died of a heroin overdose.
The National Institute on Drug Abuse also reported that the number of accidental deaths from prescription drugs in 2014 was 25,760. This number exceeds those of heroin and cocaine overdoses combined, though deaths related to those drugs have increased.
Scientists agree there is a chemical link among different substances, which contributes to addicts abusing multiple types of drugs. Most heroin addicts have used opioid prescription drugs at some point. In fact, an article in the Drug Alcohol Dependence journal states four in every five heroin users started out abusing prescription painkillers.
According to Baler, it is important to remember people who suffer from addiction often turn to self-medication because they feel they need to escape.
"Many times people fall through the cracks, and those cracks are filled with drugs," he said.

About the Writer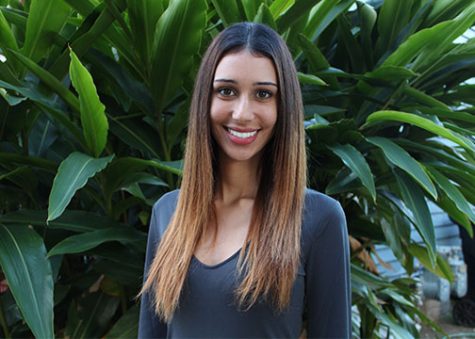 Haley Pegg, Senior Staff Writer
Haley Pegg is finishing up her final few credits at Loyola as a part-time journalism and marketing senior. Spring 2017 will be her second semester serving...